Businesses that can deliver services and products to customers' locations are going to be able to take advantage of the current situation all over the world. Are you ready to visit your customers? Yes? Let them book time with you now on this site.
Customers who find your business on this site can now invite you to visit them if your business can render a service or deliver a product on site. The Book Visit button is now LIVE and ready to send you to your customers.
The form is simple, easy to complete and can be activated on any of our business or travel listings, free or paid: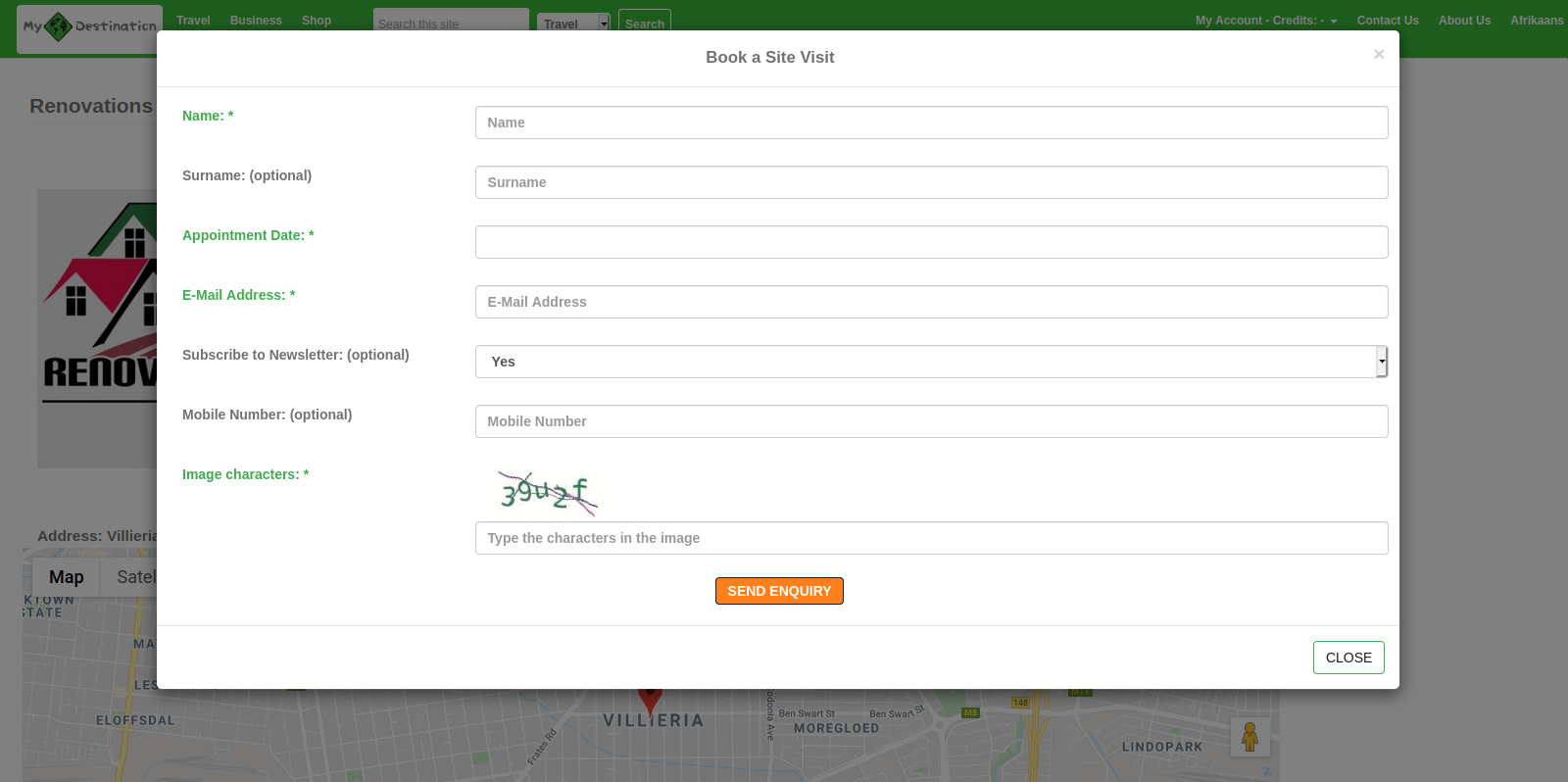 Create your business' advert for FREE today by registering on this site. Contact us if you get stuck and we will be happy to help you out, or send your details to info@mydestination.co.za.
Comments